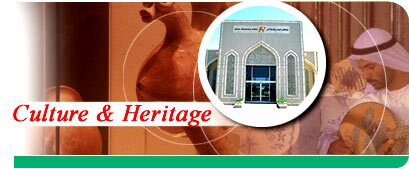 Very Special Arts (House of Abdullah Al Sari)


Established in Sharjah in 1995 by the Sharjah City for Humanitarian Services, Very Special Arts was formed to enrich the lives of the disabled, through enlightening and enhancing their artistic skills.

The house of Abdulla Al Sari has been transformed for this workshop for the disabled.
OBJECTIVES
Helping the disabled in integrating with the society through enhancing their artistic talent.

Promoting the community awareness about the importance of art as a means of expression and as an educational tool in the rehabilitation program for the disabled.

Bridging the differences between the able and disabled by providing equal opportunity in various artistic fields.

Providing special training and technical assistance to the teachers for the disabled.

Holding local, regional and international art workshops and seminars at various levels for the disabled and coordinating various similar establishments around the world.
Visitors are welcome to view the gallery.
You may contact Very Special Arts at:
P.O. BOX 5796
Sharjah, United Arab Emirates
Tel/Fax: +971 (6) 5687812
The Arts Cafe

The other half of the Al Sari house operates as a cafe serving local meals, snacks and beverages. The traditional decor is worth seeing. The cafe is opened daily from 5 pm to 10 pm.

Telephone: +971 (6) 5683993