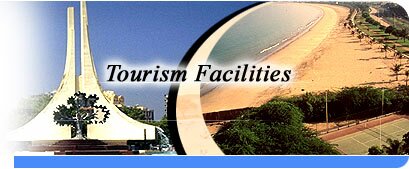 Arabic Phrases

Arabic language is a member of the Semitic group of the Hamito-Semitic family of languages. Classical Arabic language is the language of the people that live in the Middle East and Arabian Gulf. For this reason Arabic is the sacred language of the Islam and is used by Muslims throughout the world.

A modern Arabic-speaking person can comprehend the Holy Qur'an with as much proficiency as did the Arabs of fourteen centuries ago. Colloquial Arabic varies between countries and not all dialects are mutually intelligible.

Arabic is spoken as a native language by more than 130 million people, mostly found in North Africa, the Middle East, and the Arabic Peninsula.

Here are some of the basic words and phrases in Arabic that will help you get started in Sharjah.
| | | | |
| --- | --- | --- | --- |
| 1 | Wahid | 16 | sittaashr |
| 2 | ithnan | 17 | sabataashr |
| 3 | thalatha | 18 | thamantaashr |
| 4 | arbaa | 19 | tissataashr |
| 5 | khamsa | 20 | ishreen |
| 6 | sitta | 30 | thalatheen |
| 7 | sabaa | 40 | arabaeen |
| 8 | thamania | 50 | khamseen |
| 9 | tissa | 60 | sitteen |
| 10 | ashra | 70 | sabaeen |
| 11 | ihdashr | 80 | thamaneen |
| 12 | ithnashr | 90 | tissaeen |
| 13 | thalataashr | 100 | miya |
| 14 | arabataashr | 1000 | alf |
| 15 | khamstaashr | - | - |
| | |
| --- | --- |
| Saturday | al sabat |
| Sunday | al ahad |
| Monday | al ithnain |
| Tuesday | al thalatha |
| Wednesday | al arba |
| Thursday | al khamees |
| Friday | al juma |
| | |
| --- | --- |
| Yes | na,am, aiwa |
| No | la |
| Please | min fadlak (m) iki (f) |
| Thank You | shukran |
| You are welcome | afwan, ahlan wa sahlan |
| Excuse me / sorry | assif |
| Hello | al salaam a' Laykum/marhaba |
| Hello (reply) | WA alaykum al salaam |
| Good Bye | ma salaama |
| How are you? | kheif halak (m) iki (f) |
| Very Well | tamam, bikhair |
| Do you speak English? | tatakalam Inglesi? |
| I don't understand | anna mush fahim |
| Why? | lain? |
| Who? | meen? |
| What is this? | shu hatha? |
| When? | mata? |
| How? | kaif? |
| How much is this? | bikam hatha? |
| What is the discount? | kam il khasem? |
| I want to buy.... | Anna ureed ishtaraiti |
| ¼ Kilo | ruba kilo |
| ½ Kilo | nusf kilo |
| One bottle | zujajah wahida |
| Today | al youm |
| Yesterday | ams |
| Tomorrow | bukra, ghadan |
| After tomorrow | baad bukra |
| In the morning | fe al sabah |
| In the afternoon | baad al dhuar |
| Tonight | fel al massa |
| | |
| --- | --- |
| Where is... | wain |
| the bank | IL masrif |
| the restaurant | IL mataam |
| the telephone | IL hatif |
| the airport | IL matar |
| the post office | maktab IL bareed |
| the toilets | IL hamam |
| the hospital | IL mustashfa |
| the police station | dar al shurta |
| traffic police | IL murur |
| Go... | rouh |
| to the left | ala al yassar |
| to the right | ALA al yameen |
| Go straight on | alatool |
| The road | al shar'e |
| Roundabout | al dawar |
| Stop | giff/towagaff |
| Finished | intaha/khalas |
| | |
| --- | --- |
| No problem | mafeeish muskkhkilla |
| Crazy | majnoon |
| My name is... | ismee |
| What is your name? | ma ismiki (f) |
| | ma ismikai (m) |
| It is too expensive | ghalia katheer |
| It is too cheap | hatha rakhees jedan |
| A little (or slowly) | shwai |
| I feel ill | ana mareed/a (f) |
| Thanks be to God | al hamdulillah |