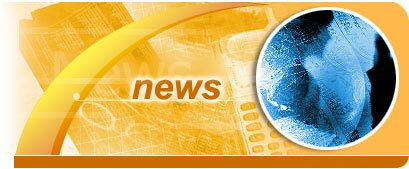 Latest News



Gulf Today Monday 26th June, 2006
Sultan opens Islamic centre
Wolfsburg (Germany): Supreme Council Member and Ruler of Sharjah His Highness Dr. Sheikh Sultan Bin Mohammed Al Qasimi on Sunday inaugurated here the new premises of an Islamic Centre,


Khaleej Times Sunday 18th June, 2006
Sharjah to invest Dh2b in tourism sector
Sharjah Government will invest Dh2 billion in developing tourism and infrastructure to boost economic activity in the emirate which is an increase of 15 per cent compared to last year, said Mohammed Al Noman, Director of Sharjah Commerce & Tourism Development Authority.


Al Wehda Sunday 11th June, 2006
Qanat Al Qasba shows the World Cup
This month Qanat al Qasba have teamed up to bring you the most exciting football matches of the decade. Qanat Al Qasba, the newest entertainment and leisure destination, in Sharjah has organized for this years football games to be screened in a specially designed location. On the banks of it's' canal,


Al Khaleej Sunday 11th June, 2006
Bazar activities continues at Sharjah Women's Club
The activities of the annual Bazar for Small Projects and Home Products continues for a week. This bazar is held at Sharjah Women's Club in cooperation with Sharjah Expo highlighting different range of products by 35 exhibitors.


Khaleej Times Sunday 4th June, 2006
Promising businesses create a promising economy
Potential entrepreneurs who had their projects approved by Al Ruwad Establishment, paid a visit to its chairman and the Head of the Sharjah Economic Development, Shaikh Tareq Al Qassimi, who welcomed the project owners and wished them luck and success.


Khaleej Times Monday 29th May, 2006
Tatweer Forum calls for public-private alliance
Sharjah Tatweer Forum celebrated its first anniversary by holding a ceremony at the University of Sharjah on Saturday.


Khaleej Times Monday 29th May, 2006
Sharjah Airport gets RWTUV certification
Sharjah International Airport yesterday received EN ISO 14001:2004 certification from RWTUV, the German certification body, in environmental management procedures.


SCTDA - Media Section Saturday 20th May, 2006
The Emirate of Sharjah moves towards the 5th GCC Road Show Gulf tourists account for 30% of tourism to the emirate
Organized by the Sharjah Commerce & Tourism Development Authority (SCTDA) in cooperation with Air Arabia, representatives from the tourism sector (Sharjah Airport Travel Agency (SATA), Sharjah National Hotels, Radisson SAS Resort, Millennium Hotel, and Embassy Suites) in the Emirate of Sharjah began their Tourism Promotional GCC Road Show aimed at promoting the emirate and marketing the summer promotional offers to attract more Gulf tourists to Sharjah.


Gulf News Saturday 13th May, 2006
Air Arabia starts daily flights to Jaipur
Jaipur:Sharjah-based Air Arabia has started daily low-budget flights to the north Indian city of Jaipur.


Gulf Today Saturday 13th May, 2006
Sheikh Tariq receives Young Leaders Award
Chairman of Sharjah's Economic Department, Trade and Tourism Sheikh Tariq Bin Faisal Al Qassimi has been presented the Bassel Fleihan Young Leaders Award in Lebanon.



[ 1 2 3 4 5 ]